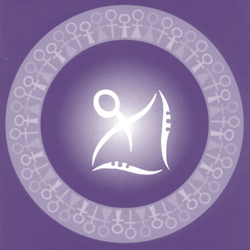 What is Abuse and Violence?
Violence and Abuse involves the domination and control of individuals and whānau/members by using:
Physical abuse – Physical abuse such as punching, beating, kicking, shaking, biting or chocking and can cause serious long term injury or death.  Physical abuse may be the result of a single episode or of a series of episodes.
Psychological/emotional abuse – Emotional abuse occurs when a person's emotional, psychological or social well-being and sense of worth is continually being battered.  It can include a pattern of criticising, rejecting, degrading, ignoring, isolating, threatening harm, damaging belongings, stalking and terrorising a person.  Emotional abuse is almost always present when other forms of abuse occur.
Economic Abuse – Economic abuse is one form of control used by perpetrators in order to gain power of their partner.  Economic abuse can take many different forms, but all are aimed at limiting and controlling the partner's current and future actions and freedom of choice.  Such as interfering with her employment, education or training, withholding money and belongings, controlling information about, or access to income.
Sexual abuse – Sexual abuse is any sort of non-consensual sexual contact such as rape, or forced sex, sexual harassment and degrading sexual behaviour.
Child Sexual abuse includes acts or behaviours where an adult, or older or more powerful person uses a child for sexual purpose.  While it may involve a stranger, most sexual abuse is perpetrated by someone the child knows and trusts.
Sexual violence and Family violence can happen to anyone, regardless of the way they look or how they dress.  Violence occurs across all ages, ethnicity and income levels.  Violence and sexual abuse can have profound and long term effects on your physical, emotional, mental and spiritual well being individually and for family.
Coping alone can be very difficult; often friends and family will not know how to react after a disclosure.  They may not understand, or may have a strong emotional response to what they have been told.  Contacting an organisation that specialises in working with survivors can be a good way of ensuring that you receive good support, information and understanding.
You have the right to feel safe, to heal from what has happened and to reach your full potential.
If you have recently been sexually assaulted then it is important that you look after yourself, you may feel a multitude of overwhelming feelings all at once such as confusion, shock, fear and shame.  These are all normal feelings after assault.  If you would like a support person to assist you in seeking care SOS Kaipara have specialist trained workers available to support women after an assault. If you chose to have a sexual assault kit taken you'll need to contact your local Doctors clinic for a Doctor in Sexual Abuse Care, also known as a MEDSAC doctor.    MEDSAC doctors have specialised training in the sensitive care of a person's physical and emotional needs of people after an assault has happened.  These doctors are also able help in accessing ACC support in your recovery.  If you choose to have a forensic examination in order to gather information to press charges, it must be performed by one of the MEDSAC doctors.  Ideally, for the best evidence to be gathered this must take place as soon as possible, before showering or changing clothes but can still be taken up to seven days after.  You are able to have a support person present if you wish and the information is only handed over to the Police if you give your consent to do so.  At any time during the examination you are able to break, or stop.  Your well-being is paramount.
The effects of experiencing such physical and emotional trauma can be extremely difficult to deal with and each person's journey to recovery will vary.  It is common to experience good days and bad days, but with the right ongoing support it will get better.
Some of the common long term experiences after sexual assault are listed below:
Depression: Depression can be long lasting and lead to feelings of absolute hopelessness.  It is different to feelings of being sad and when left can affect a person's long term ability for decision making, their appetite may decrease, and they may feel prolonged feelings of helplessness.  Some people may even develop feelings of suicide.  People that are experiencing depression may also withdraw and isolate themselves.   It is important to seek support with someone you trust, and to allow yourself to experience the emotions associated so to begin the path to healing.
Post Traumatic Stress Syndrome:  With PTSD the trauma of sexual assault may be triggered by something that is encountered in everyday life that sets off an uncontrollable flash back to the event.  These can manifest in both emotional symptoms such as heightened emotions and panic/anxiety, nightmares, as well as physical symptoms like accelerated heart rate, sweating and stomach problems like diarrhoea or constipation.  Trying to process these overwhelming feelings and suppress them may lead to detachment and avoidance of experiencing things that may invoke the flashbacks.  With counselling and sometimes the help of medication, PTSD symptoms can be alleviated.  Finding someone you trust and are able to talk honestly with helps, and in time the symptoms of PTSD will lessen.
For those supporting survivors it is important to be there and remember that every persons journey to recovery is different, there is no right or wrong way.  Women and children recover quicker when they are supported by people who reassure them and allow them to be honest about how they are feeling and what they need in their journey of recovery, without judging.  Often people who have experienced sexual assault may feel that they have lost control in their life.  It is paramount that if you are supporting a survivor you seek permission before disclosing any of the information or experience that a person has been through to ensure there is no more loss of power to the person.  This is also relevant if you want to comfort the person with physical touch such as a hug, this may actually trigger flashbacks for them.  Be respectful of their wishes and don't pressure them to be receptive if they are not wanting to.  Often, those supporting survivors may also want to seek support themselves so they are able to provide the best support possible to the person that they are caring for.