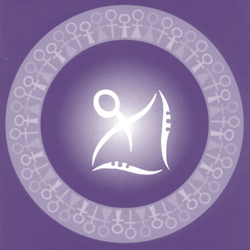 Welcome to SOS Kaipara Charitable Trust
Our History
SOS Kaipara is a grass roots organisation that formed in 1984 after having a series of community meetings out of concern for the high number of domestic violence and sexual abuse cases reported in the district.
SOS Kaipara was set up in the form of a collective structure by a group of dedicated women to provide free services to women and children who were survivors of sexual and domestic violence. Their vision was to empower women and children to heal, to strengthen the community. There was no road map in place just a group of willing community people committed to participating in and affecting community to address disadvantage.
These services initially included support, counselling and education; the service was purely run by volunteers. In 1986 SOS Kaipara was registered as an Incorporated Society and affiliated to National Rape Crisis. Services were partially funded by the Ministry of Social Development in the 1990's, enabling paid part time staff to be employed.
The service has grown throughout the years now providing Refuge Accommodation, Counselling, Support and Advocacy and Education Programmes to the Kaipara District that has a population of over 24,000. As an agency we continue to work through an inter-agency collaboration, to ensure an effective response that will reduce and prevent family violence and sexual violence.
SOS Kaipara restructured to a Registered Charitable Trust in 2021.
Our Commitment to Community Development Principles
We work with clients and the wider whānau, local kuia and kaumatua, iwi and hapu, neighbours and close friends to empower individuals and groups by providing them with skills they need to effect change and engage in action for community.
We work in partnership with other agencies working for the common goal to ensure an effective response that will reduce and prevent family and sexual violence by providing therapeutic and educational services to women and children. Addressing these issues directly or indirectly impacts on social, economic, environmental and cultural well-being.
We are driven by community members promoting non violence and inclusiveness to build a strong and safe community, employing local staff rather than people from outside the district; this ensures that local people receive professional training increasing their value, participation and skills in the community.
SOS Kaipara is affiliated to local, regional and national sector networks through  Te Ohaakiia Hine National Network for Ending Sexual Violence (TOAH NNEST) and has had involvement in creating the Draft Relationship Agreement between the Communities of Aotearoa New Zealand and the Government of New Zealand.
Services
At SOS Kaipara we provide wrap around specialist support services for women, children and wider whānau affected by abuse and violence in the Kaipara District. All of our services are free and confidential.
For support contact us,  we are here to help you. However, if you are in immediate danger please contact 111.
Services Provided by SOS Kaipara
Support/Social Work Services
Refuge Accommodation
Counselling
Community Connection Service
Prevention Education Programmes
Current Programmes:
Parenting Programme
Women's Empowerment Programme
Ministry of Justice Safety Progamme
To make a referral contact us on  (09) 439 6070 or 0800 33 88 44